Instagram has recently rolled out a new feature "Collab". The Collab feature is a new aspect of the Instagram app that helps in collaboration among creators on posts and reels.
Let's understand this new feature and find out how to use it.
What Is Collab Feature On Instagram?
The Collab Feature on Instagram is the new way to collaborate with other Instagram creators. On doing the Collab, the posts and reels will be visible in the feeds of both the users, crediting both the accounts and the followers of both the accounts will be able to view it. The likes and comments on the posts and reels will be shared by both users.
The feature is a great innovation for influencers, creators, and even regular Instagram users to share their content and it helps to increase their reach. Eventually, it will help you to reach more potential followers and enhance the engagement on the page. 
How to Do Collab Post On Instagram?
To avail this feature, the app needs to be updated as the feature is recently rolled out worldwide.
The feature is quite easy and simple to try out even if you are new to this. It is almost similar to tagging someone on the app, which is an existing feature of Instagram. 
Step 1: Create a new post by tapping the + icon on your profile.
Step 2: On reaching the final share screen for the post, tap Tag People. 
Step 3: Tap Invite Collaborator.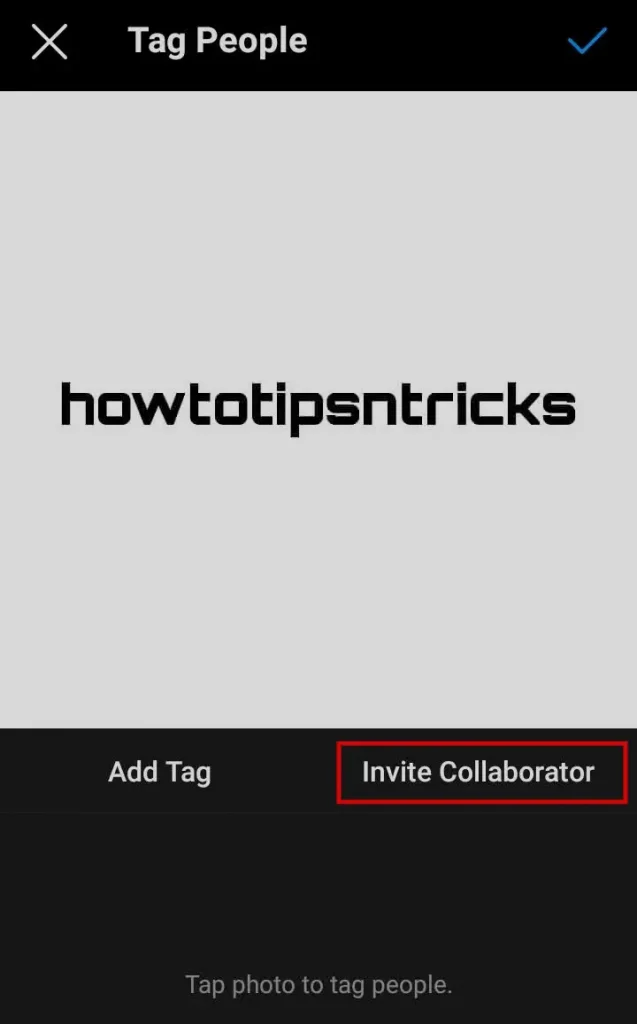 Step 4: Search for the username with whom you would like to collaborate the post with.
Step 5: If you want to add more collaborators tap Edit Collaborator and add them by searching their username. You can add upto 20 users. Tap the ✓ icon in the top-right corner to save the final settings.
Step 6: Once everything is completed, tap the ✓ icon to publish the post.
On sharing the post, the collaborators will receive a notification regarding the same, and to accept the collab, they will have to tap on the notification, review the post and then tap on either decline or accept. 
Collab Feature Unavailable?
Being a new feature, the Collab feature may take a little time to roll out as it was initially launched in just a few countries.
Moreover, the feature will be available only on the updated version of the application. If you are unable to find the feature, try updating the app.