Snapchat introduces new features from time to time to improve the user experience of the app.
A few weeks back it had come up with a new feature known as the Ring Light which enables a 'ring flash' on the front camera screen whenever it is turned ON.
Many users are loving this cool feature, while some didn't like it. If you're annoyed with the ring light, here's how you can turn it off.
How to Turn Off Ring Light On Snapchat
Getting rid of ring flash is easy. You just need to tap the flash icon which will turn off the flash and take you to the normal camera.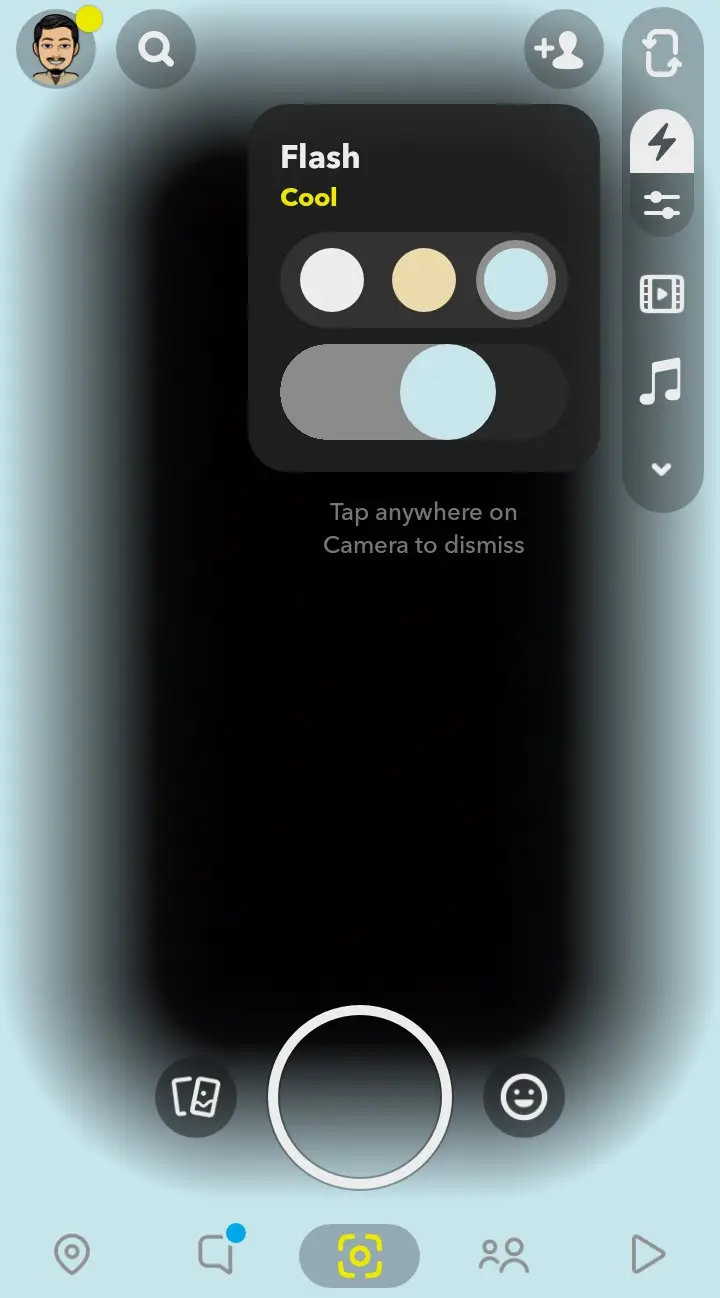 How to Turn On Ring Light
Step 1: Launch the Snapchat app on your device.
Step 2: Switch to the front camera if it's facing back.
Step 3: Tap the flash icon on the right.
Now, a pop-up will appear that has the option to control the flash.
To increase or decrease the ring flash area, drag the slider.
You can even change the color tone. As of now, it has three color tones – Neutral, Warm & Cool.