It's fun to create stories and reels on Instagram with various effects and filters present in it. And, one such interesting filter is "Which State Do You Move To".
The filter trend isn't new and has been there for a year. However, people still love experimenting with the filter effect.
What the filter actually does is select a state for you after answering a series of questions.
How Does the Filter Work?
As soon as you select the filter effect, a text which says "Which STATE do you move to?" starts floating above your head followed by a series of quiz questions that you had to answer by tilting your head towards the direction of the answer of your preference.
The questions that the filter asks include, 'mountain or sea', 'day or night', 'stay in or go out', 'family or fiends', 'love or career', 'country or city', 'movies or tv series', and more.
Once you complete answering all the questions, the filter will show you the state you should move to based on your answers.
Perhaps the filter is just for fun and has nothing to do with practicality.
If you want to try the filter, here's how you can get it.
How to Use "Which State Do You Move To" Filter
Step 1: Launch your Instagram app on your device and go to your profile by tapping your profile icon in the bottom right corner.

Step 2: Tap the + icon at the top and select Reel.
Step 3: Tap Effects.
Step 4: Go to the Search option.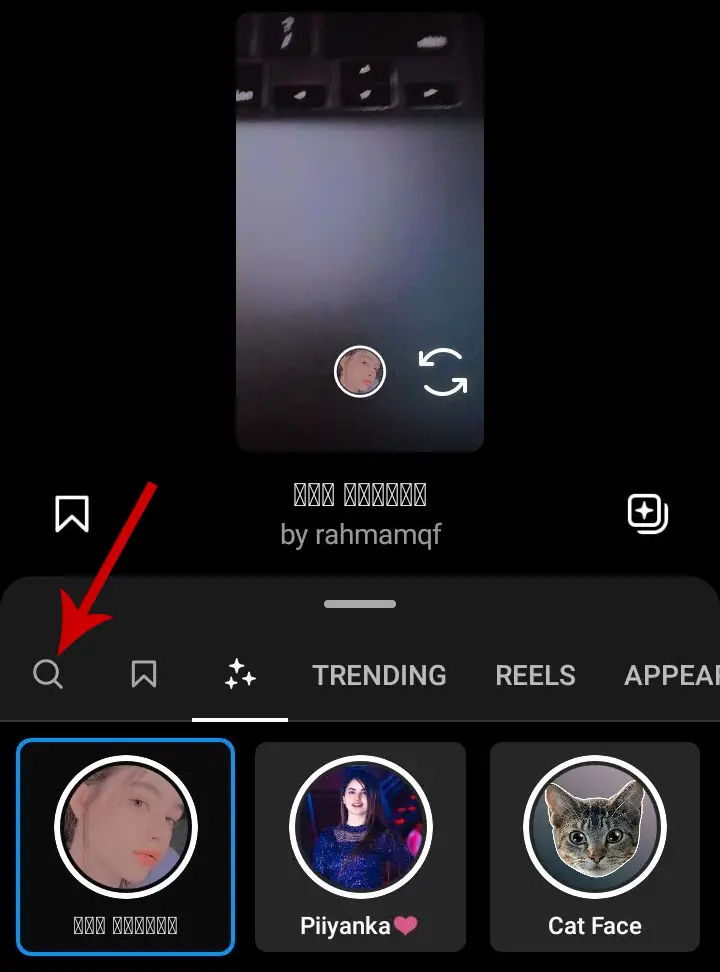 Step 4: Search for "move to which state" and select the first result.
Step 5: Once the filter is selected, increase the reel length to 30s or 60s by tapping the circle icon. This is required because all the questions asked by the filter need to be answered to get the desired result. Selecting only 15s may not help you answer all the questions. So, it is recommended to increase the video length.
Step 6: Now, tap and hold the shutter icon to record the video. A series of questions will then start floating over your head which you have to answer by tilting your face to the preferred answer of your choice.
Make sure your face is clearly visible on the camera otherwise you may not see the floating questions.
In the end, as you answer all the quiz questions the filter will show you the state you should move to based on the answers you have chosen.
This is how you can use the filter and have fun with it.