Instagram has a feature to show the content and suggestions according to your search history so that you get the most according to your preferences. But at times, it becomes a bit repetitive and annoying to watch similar suggestions, especially when you are trying to adapt to changes. 
Instagram helps to curate the search suggestions according to your search history, the accounts you follow, or the posts of your interest. Most of the time, this feature seems quite helpful as you can find the accounts having similar interests, eventually the accounts you would like to follow.
However, the suggestions are not relevant every time you go to make a search. If your search suggestions continuously pop up with inappropriate results you can get rid of the same.
Let's have a look at how you can clear and reset your search suggestions on Instagram.
How to Clear Instagram Search Suggestions
There are two different ways through which you can clear and reset the search recommendations on the app. The processes are similar and work equally effectively for both Android and iPhone users. 
Clear Suggested Searches Manually
Step 1: Launch or open the Instagram application and tap the Search icon present next to the Home Button. 
Step 2: Tap the Search Bar at the top. The search history and suggestions will now appear.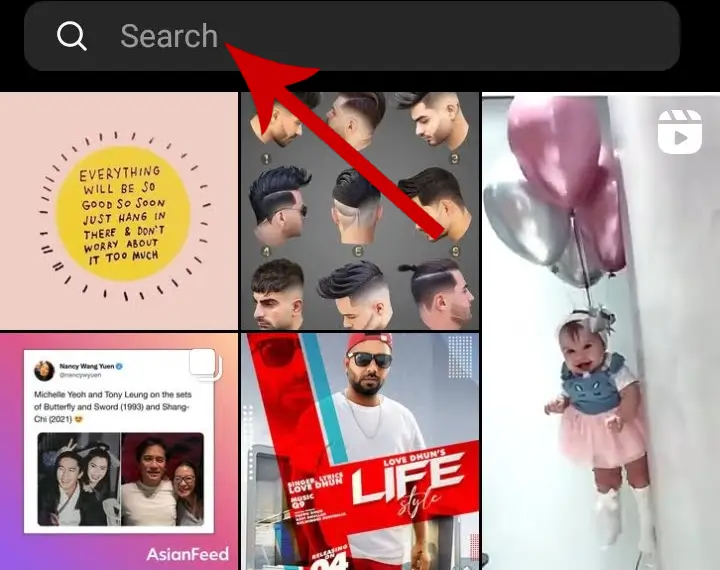 Step 3: Besides all the suggestions, there will be an X icon present. Tap x to clear the suggested accounts or hashtags.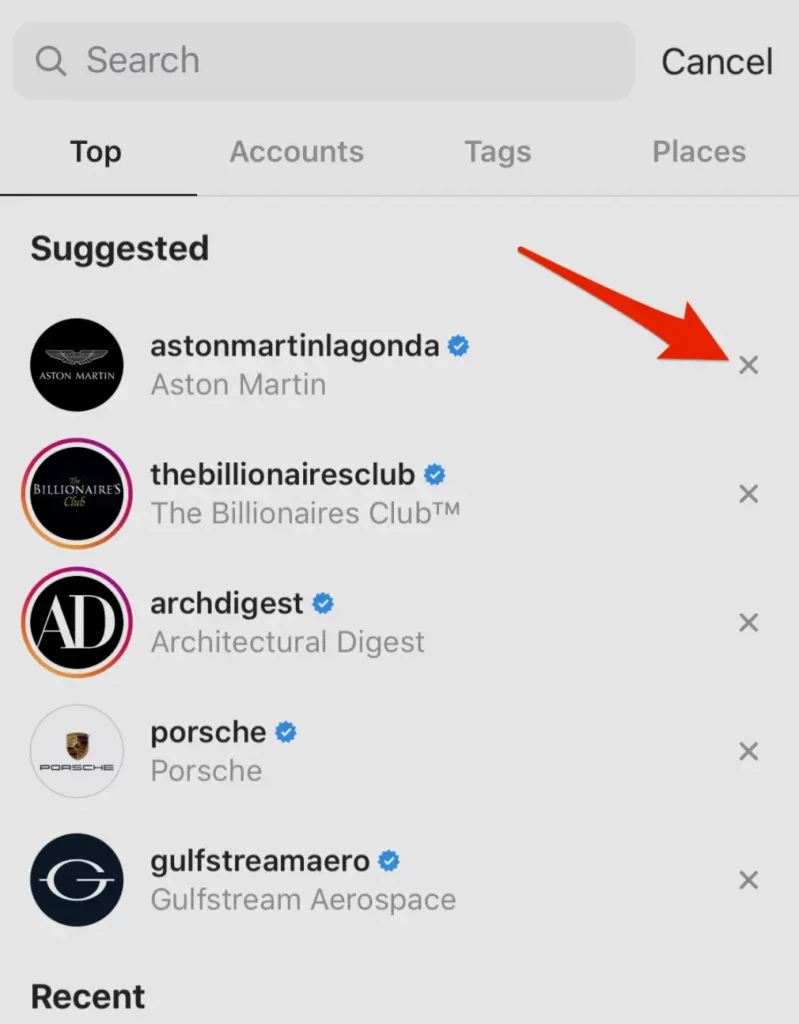 A similar process can be adopted to delete as many accounts or hashtags, particularly those that you would like to avoid. You can also carry out this method and select certain specific tabs like the Accounts or Tags section from the top and then follow the third step to clear the suggestions. 
Clear Entire Search History From Settings 
Apart from removing the suggestions manually, you can also do the same task at a time by clearing the entire search history. 
Step 1: Open Instagram and tap your profile icon to go to your profile. 

Step 2: Tap the hamburger-shaped icon in the top right corner to open the slider menu.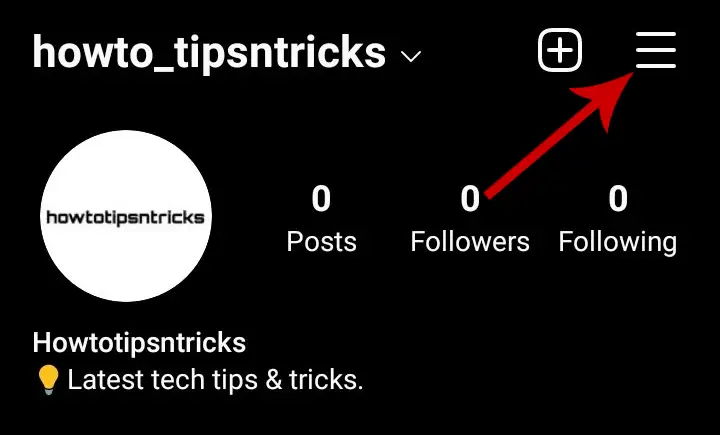 Step 3: After the menu appears, click the Settings option.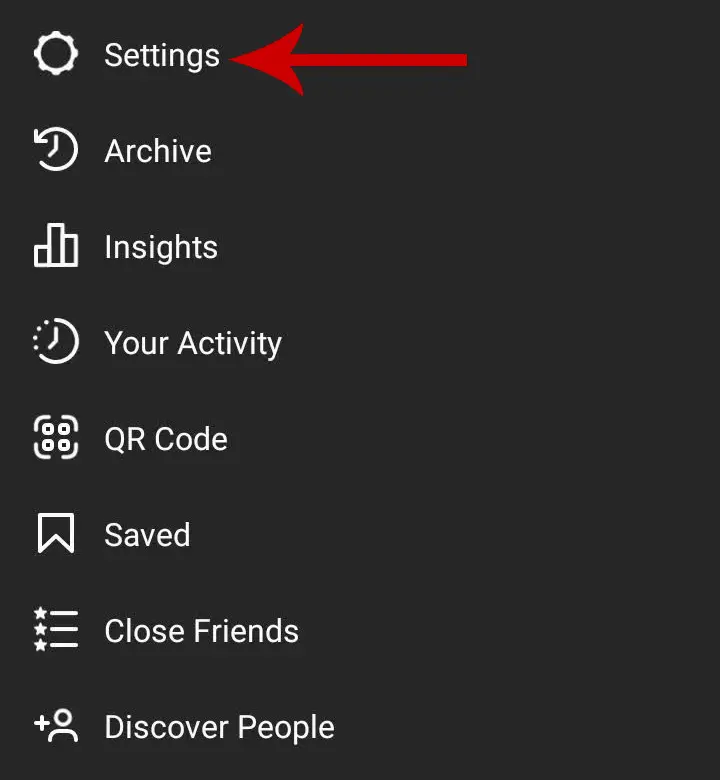 Step 4: On the settings page, tap Security.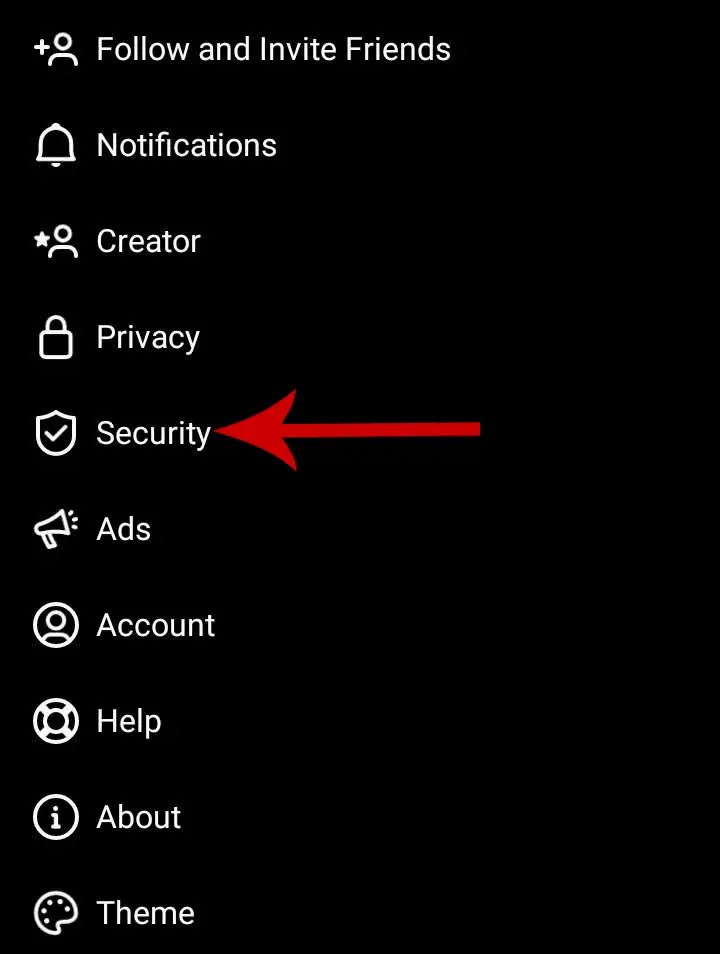 Step 5: At the bottom of the next screen, you will find the option of Search History. Click on the option to open the search history.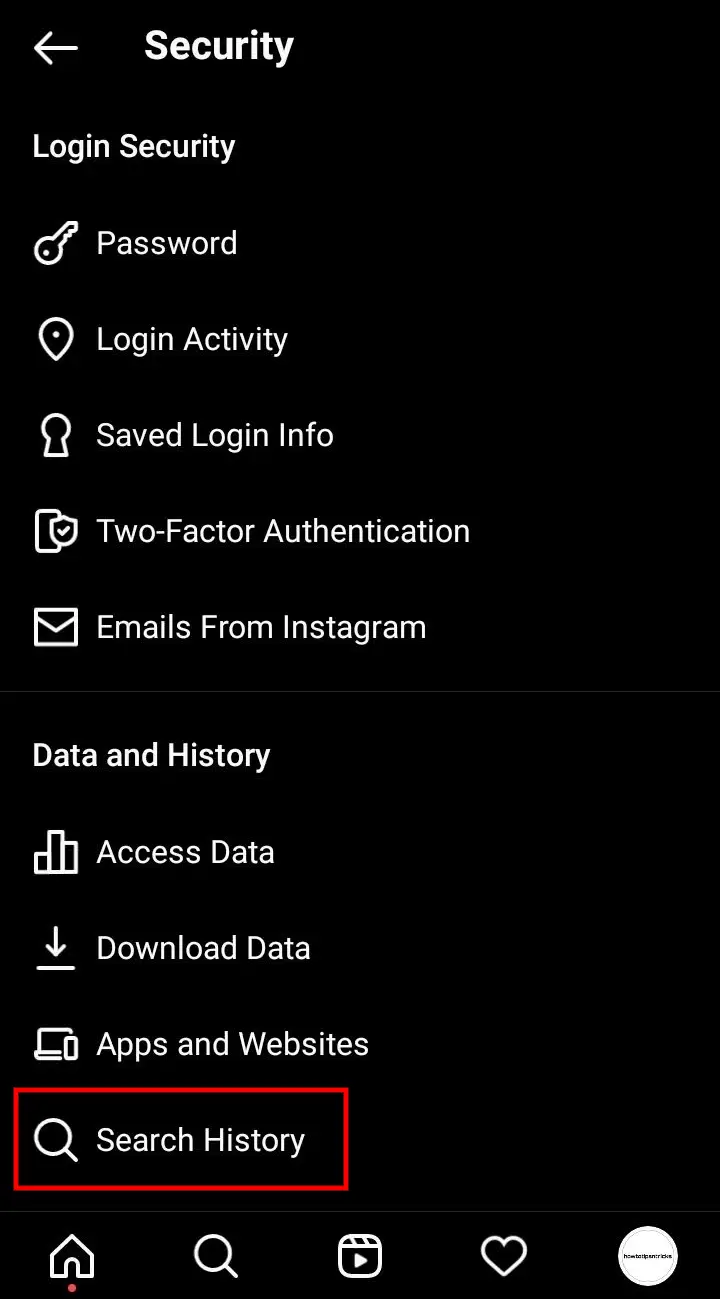 Step 6: Tap Clear All and confirm the changes.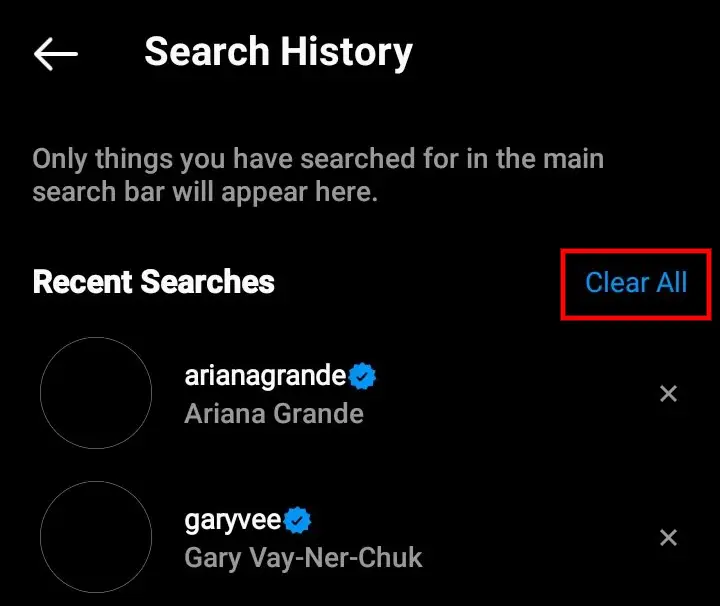 Now, visit the Search Bar and you will find all the search history is gone. These steps will help you to clear all the recent as well as old search history and suggestions appearing on the Search Bar.
However, the suggested options will come back as it is a feature of Instagram that recommends you to follow similar accounts. This process will at least delete the entire suggestions based on your recent searches for accounts or hashtags.