In today's globalized 21st century, where everything is shifted online, it isn't surprising to find out that social media sites have become a common household name. One of the most famous social media platforms is Instagram which is used by millions of people on regular basis globally.
Instagram is a Facebook-owned social media site that was primarily used for photo & video sharing. But now Instagram is used for various purposes. To name a few, Instagram is a great source of lead generation, digital marketing, brands collaboration. Instagram has many exciting features and things to do but people love to spend most of their time on one specific tab i.e., an "Explore Page or Feed".
What is an Instagram Explore Page
Instagram Explore Page is a page/tab on Instagram where users are shown content of their preferences. Explore page feed is customized by a highly advanced AI software that functions by understanding the user's likes, people they follow, content where they spend most of the time, and the type of content they search on a regular basis.
It is basically, a feed that is customized by Instagram AI that uses machine learning to apt and shows a much more improved and personalized feed according to the user's interests.
What If the User Doesn't Like an Explore Feed?
Now comes an important question, what if the user doesn't like the type of content popping up on their explore feed. The content shown on the user's explore page may not be of their interest or they may find it inappropriate.
In this case, all you have to do is to reset your explore page. By doing so, users can customize the type of content they want to see in their feed.
How to Reset Your Instagram Explore Feed
There are different ways that users can use to reset their explore page or customized their explore page by their preference. Let's dive deeper to find out the ways of resetting the Instagram explore feed.
Although any one of the methods mentioned below may work, it is recommended to try all of them to have a better personalized explore feed.
Clear Your Search History
The first step is to clear all your search history.
Step 1: Launch the Instagram app and visit your profile by tapping the profile icon in the bottom-right corner of the app.

Step 2: Tap the hamburger menu option.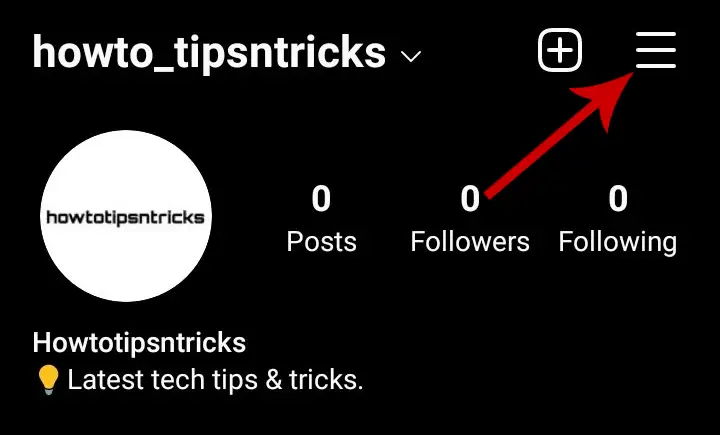 Step 3: Select the Settings option at the top.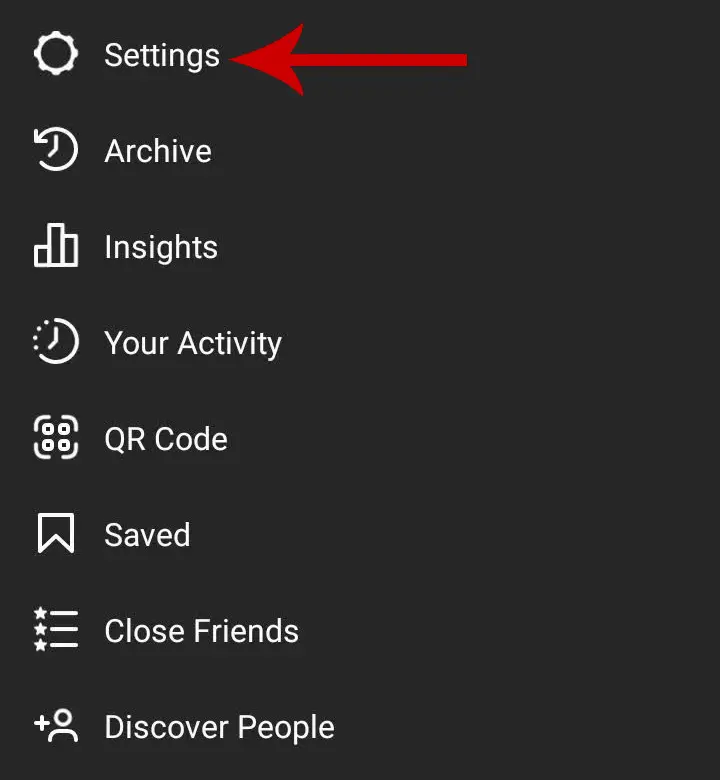 Step 4: Click Security.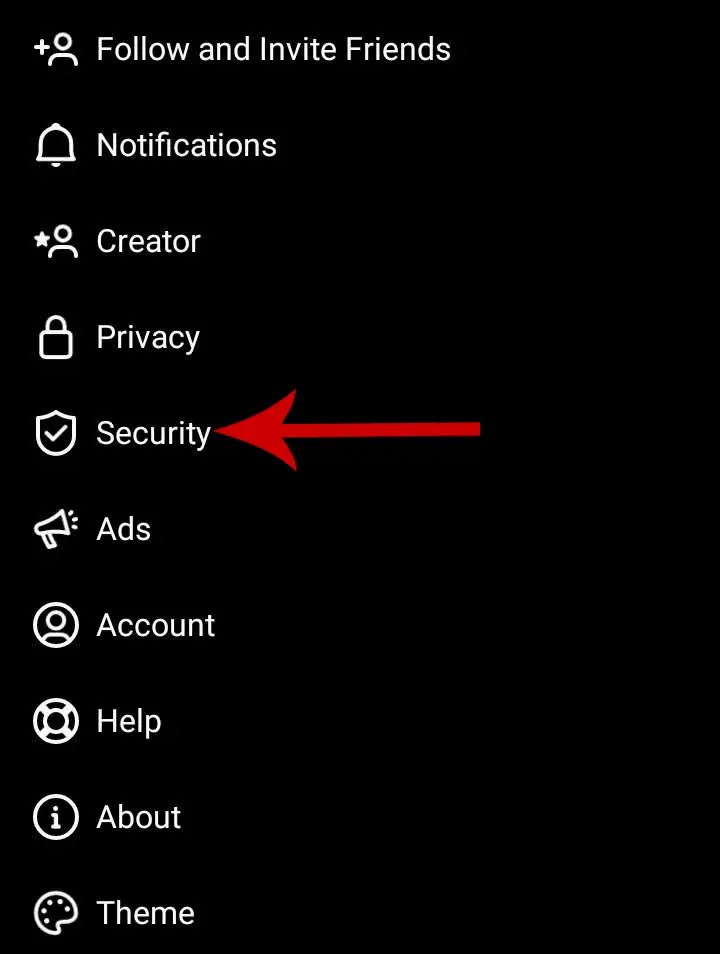 Step 5: Under the Data and History section, tap Seach History.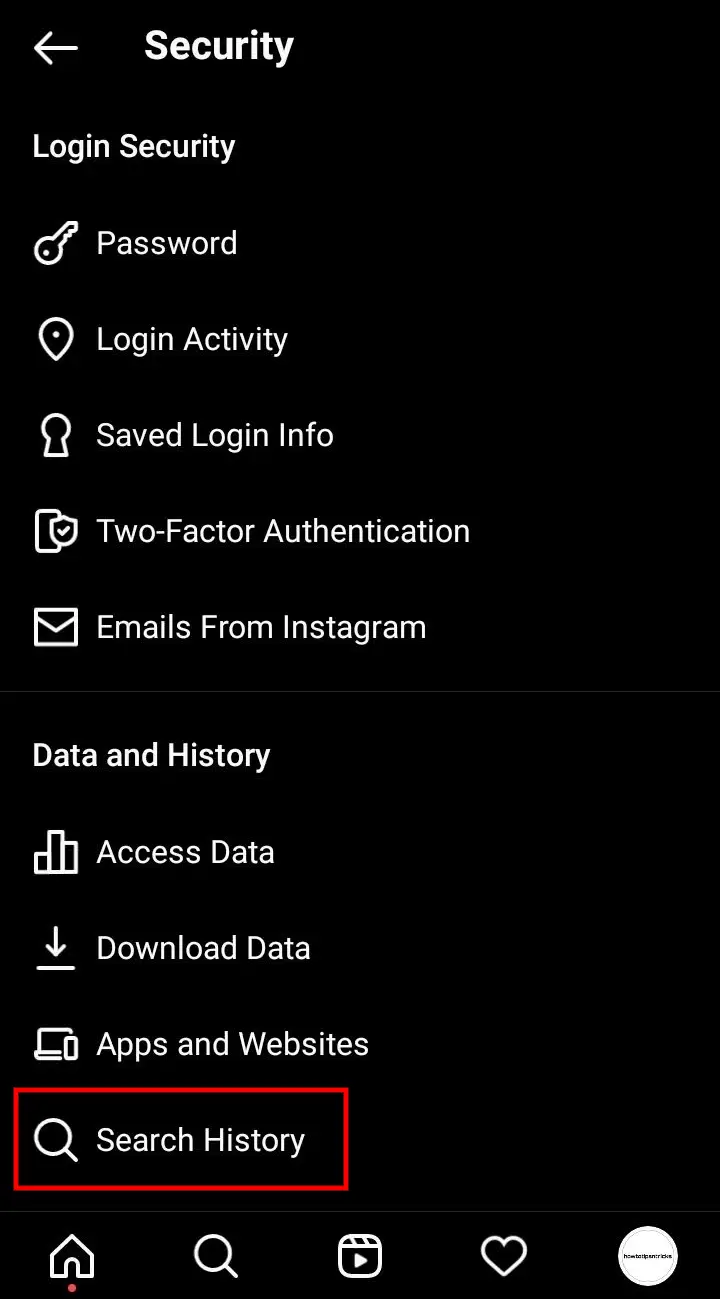 Step 6: It will now show all the searches you've made. Tap Clear All to clear all the history. Confirm it by tapping Clear All again.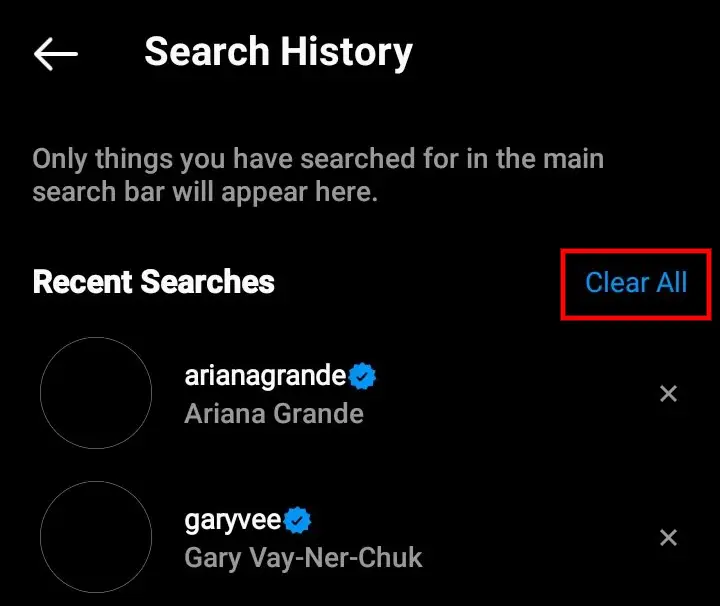 Now, you can go to your explore feed to see if there are any changes to the content shown. If still, you are seeing content inappropriate to you, go with the second method.
Mark Posts You Don't Like as Not Interested
Explore page can also be reset by manually customizing it according to your choice. For this, users need to manually select the posts they don't like on their explore page and mark them as Not Interested. Here's how to do it.
Step 1: Visit the explore page by clicking the search icon at the bottom.
Step 2: Find the post you don't want to be shown on your feed. Tap and open the post.
Step 3: Tap the three dots in the top-right corner of the post and select Not Interested.
Step 4: Repeat this process for all the posts you don't like to be shown on your explore page.
After you're done, refresh your feed to see if it shows the content relevant to you, or else continue with the next method.
Interact More With Posts You Like
As the explore feed is shown as per the user's interest and preference, you can find content that interests you and interact with those.
For this, go to your explore page and search for accounts you like. Go to their posts and like or comment to increase your interaction. Repeat this for some more profiles and you will new a new customized explore feed.
Disable Sensitive Content
If you see a lot of sexually suggestive posts on your explore feed, you can disable them from the Settings.
Go to your profile and tap the three horizontal lines in the top-right corner.
Select Settings >> Account >> Sensitive Content Control.
Select the option Limit Even More.
This will limit the offensive content on your explore page. However, this filter is not 100% accurate.
I hope these methods will surely help you to reset your Instagram explore page.