Sometimes you may notice a technical glitch on Instagram. The glitch could be anything like missing Instagram features, features not working properly, etc.
Most of these issues are resolved after restarting the device or updating the Instagram app. However, you need to report a problem to Instagram if the glitch does not go right away after trying these things.
In this article, we have explained how you can report a problem to Instagram.
How to Report a Problem On Instagram App
Instagram allows users to report a technical problem in two different ways. You can either report a problem by shaking your device or by visiting the Settings option in the app. Both of them are explained below.
Method 1: Shake Your Phone & Report
Step 1: Go to the specific part of the app where you're experiencing a problem. Then shake your phone for a few seconds until a reporting menu appears.
Step 2: Tap the Report a problem option.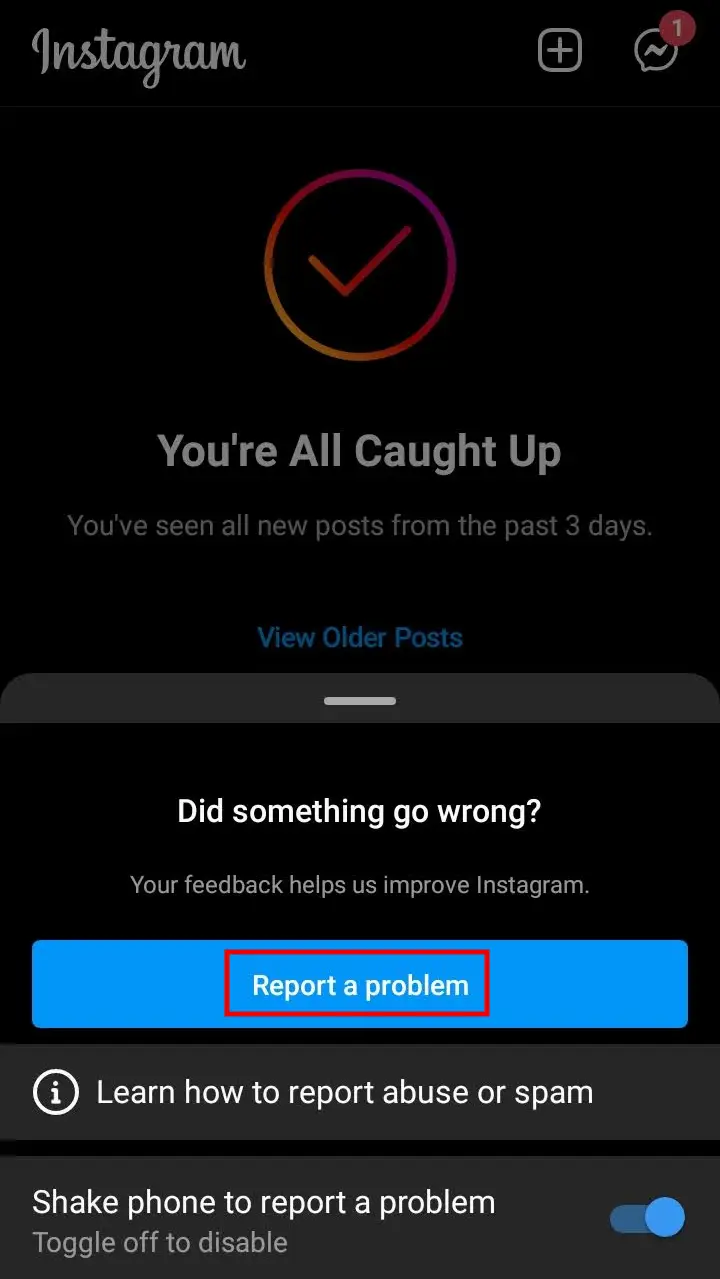 Step 3: You'll be taken to a new page. Now, briefly explain the issue you're facing while using the app. A screenshot will be included automatically when you shake your device. If you want to remove it, tap x at the top of the screenshot.
You can take a new screenshot by tapping Take screenshot. Also, you can select a screenshot from your gallery.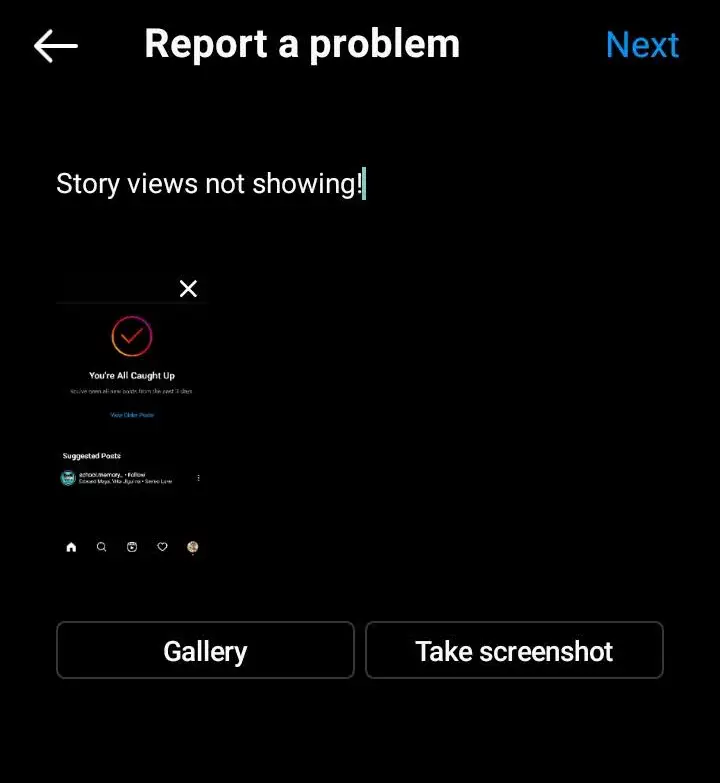 Step 4: On the next page, tap Send Report.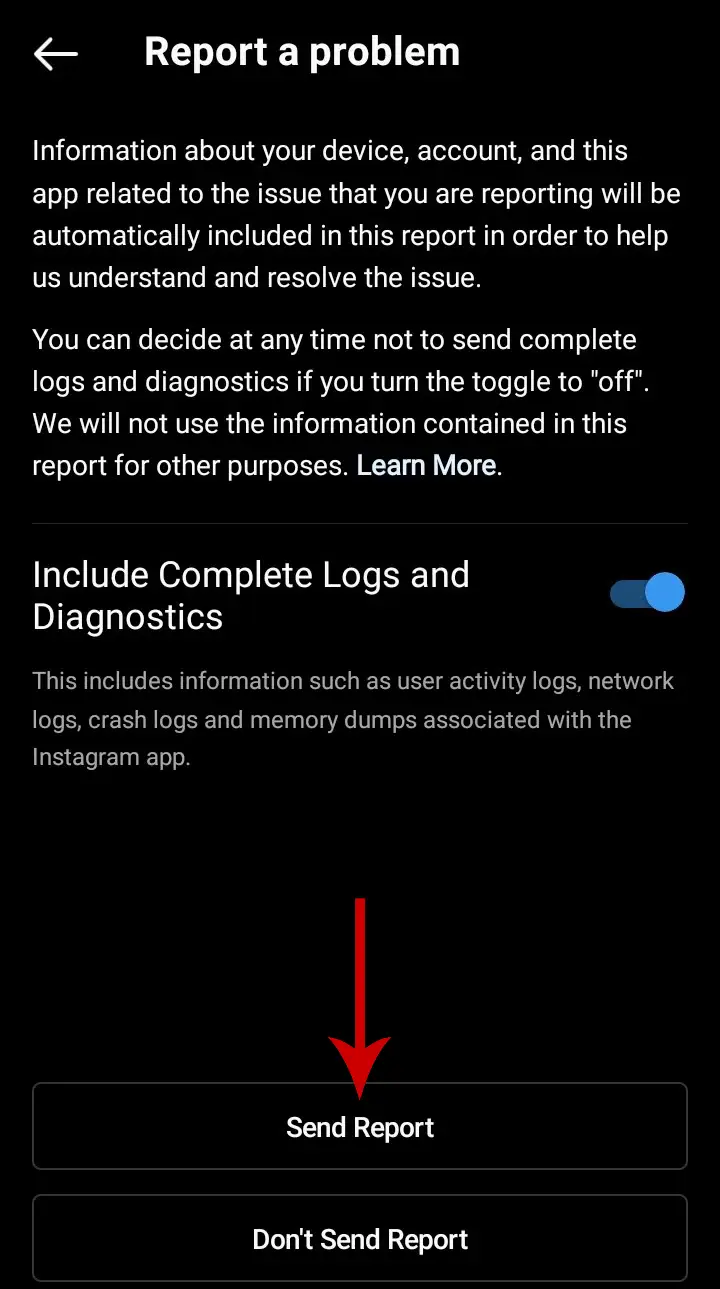 Instagram recommends you include as much detail in your report to help them address the issue in a better way. You can mention the device you're using, the specific issue you are facing, and also include a screenshot of it.
Note that the Shake to Report feature may be unavailable in some regions. If you are unable to report by shaking your device, here's another way to report a problem.
Method 2: Report Through Settings
Step 1: Open the Instagram app and head into your profile by tapping your profile picture in the bottom right corner of the interface.

Step 2: Tap the three horizontal lines menu (Hamburger menu) in the top right corner.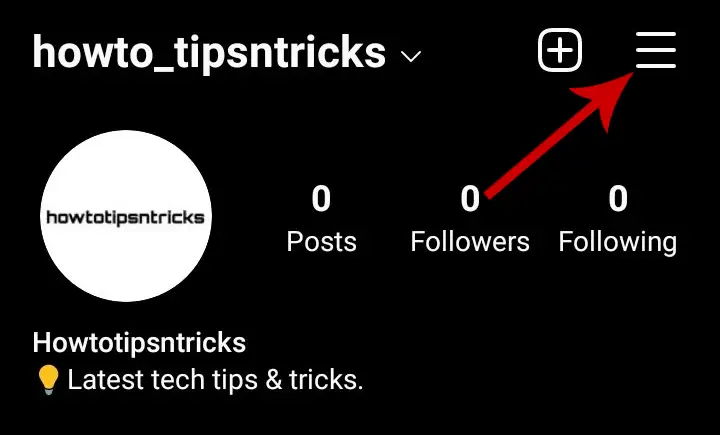 Step 3: Select the Settings option.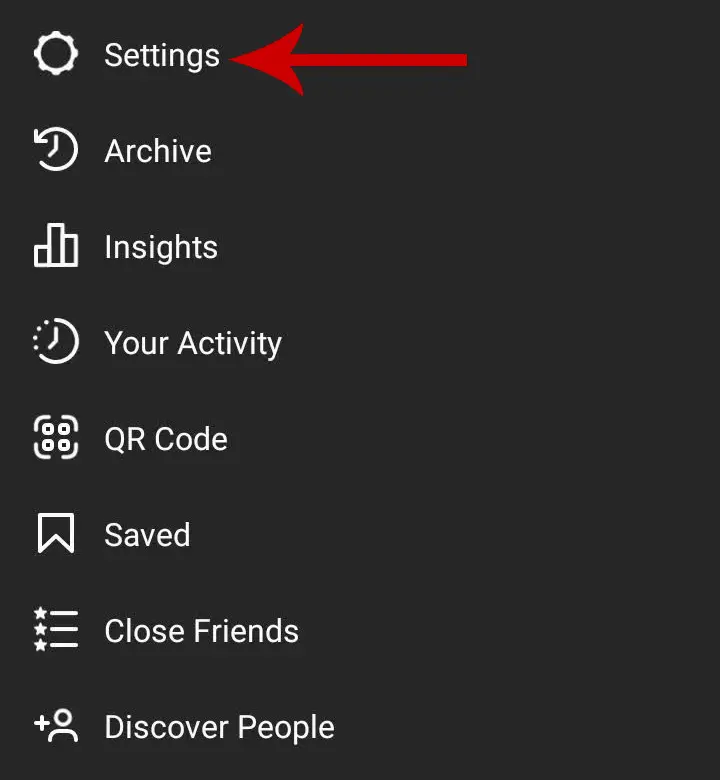 Step 4: Tap the Help option.
Step 5: Tap Report a Problem, then select Report a problem from the pop-up that appears.
Step 6: Now, briefly explain the issue you're facing. You can also include a screenshot of the specific feature that's not working.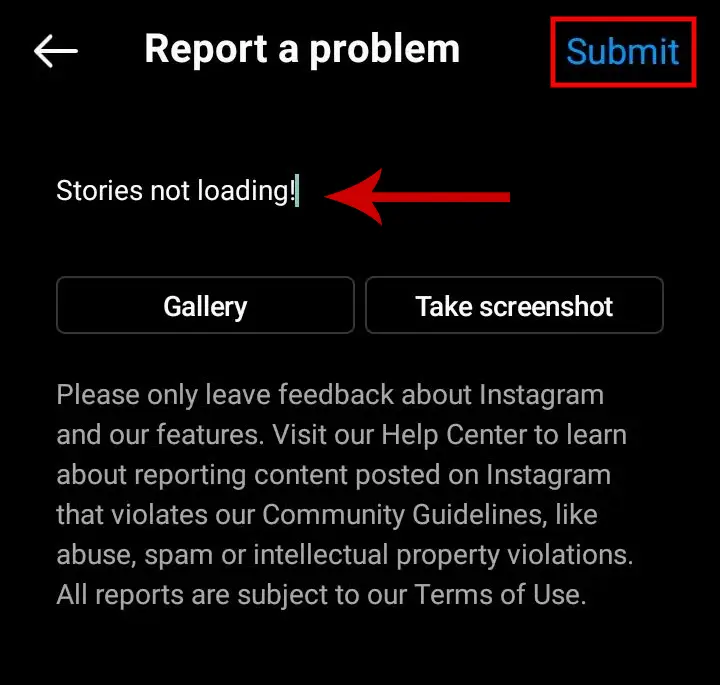 Step 7: Once done, tap Submit.
Make sure to include the precise details of the technical problem you are facing. You should provide information like the type of your device, your Instagram activity when you first encountered the problem, etc. It is also a good idea to provide a screenshot of the issue. It will help them identify your problem and thus effectively resolve it.
Does Instagram Respond When You Report a Problem?
When users report problems to Instagram, it helps them improve by resolving those issues and making the platform better.
So, it is not surprising that the Instagram team usually responds when a user reports a problem. However, you should keep in mind that the response is not guaranteed. If you do not get a response within 48 hours of reporting a problem, you can try reporting again.
How Long Does Instagram Take to Respond to A Report?
The Instagram team usually takes about 24-48 hours to respond to a report. However, the response is not always guaranteed.