You might be already aware of the word game that is taking over the Internet in recent days.
The viral word game is known as "Wordle" which was developed by Josh Wardle. He created the game just for himself and his partner to play during their spare time with no intention to make it open to the public.
However, back in October 2021, Wardle made the game public and now it can be played by everyone online.
What is Wordle?
Wordle is basically a five-letter word guessing game. It's really fun to play it and the most interesting part is the game has been played by millions of users online. People are loving the concept behind the word game. It has been a great achievement for the game to reach a huge audience in a short span of time.
You can play Wordle here. As of now, Wordle can only be played on the official website and there is no Android or iOS app built for the same.
The objective of the game is to guess a five-letter word in a maximum of six tries. The word could be anything and every next day the game is updated with a new word.
If you've been playing it for a while, you might want to share the results on various social platforms to show your friends your guesses.
If you have made a correct guess in less number of tries, you should definitely share your score with your friends. But, don't know how to share it? Don't worry, in this article, you'll be learning how you can share the results on Facebook. However, this also applies to other social platforms wherever you'd like to share.
Can You Play Wordle on Facebook?
Wordle can't be played on Facebook. You can play it on Wordle's official website – https://www.powerlanguage.co.uk/wordle/.
However, you can share your score on any social platform. Let's discover how you can share the results.
How to Share Wordle Results On Facebook
Step 1: Visit Wordle's official website.
Step 2: Once you've played the game, tap the leaderboard icon at the top.
Step 3: Tap SHARE.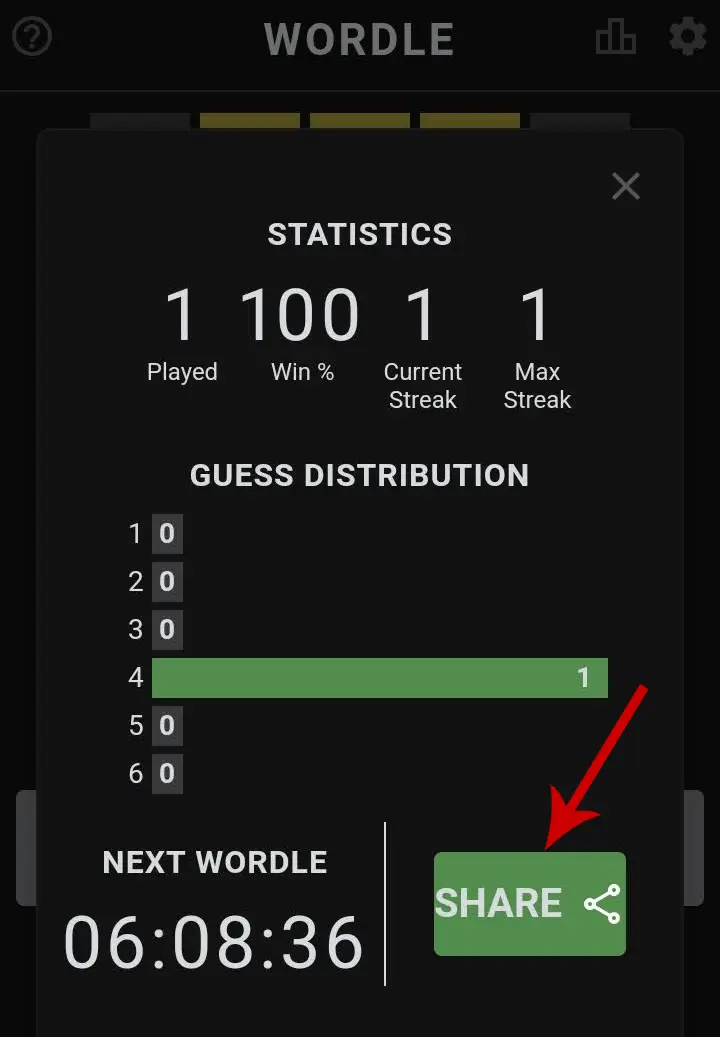 Step 4: Select Copy text.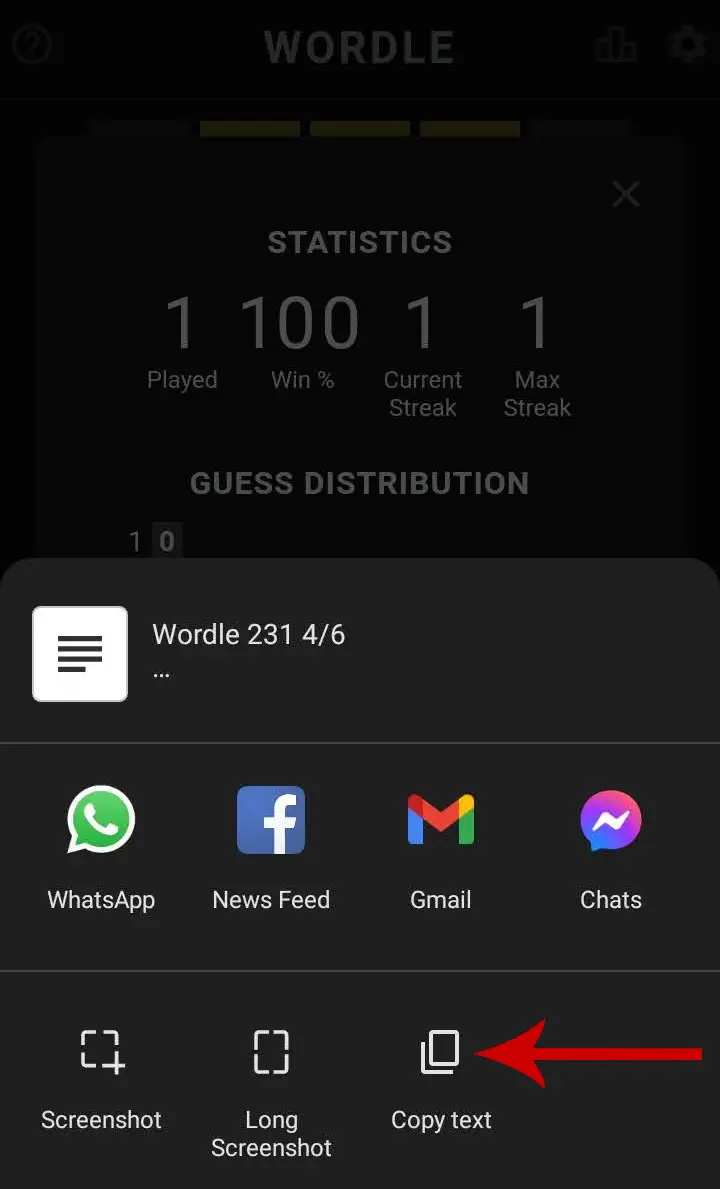 Step 5: Launch Facebook.
Step 6: Tap the text box which says Write something here…
Step 7: Now, paste the text which was copied to the clipboard earlier.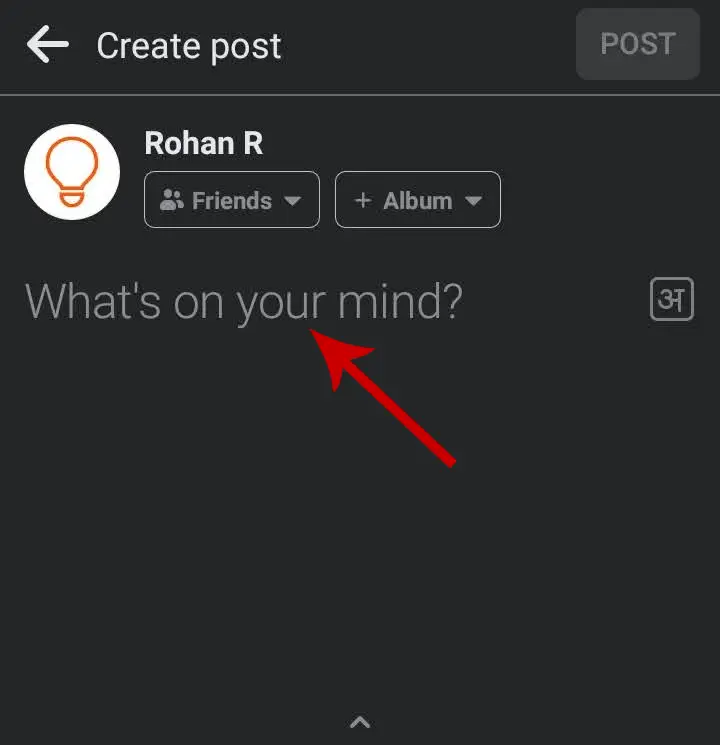 Step 8: Tap POST to share.
That's it. Your Wordle results will be shared on Facebook.
The same procedure is applicable if you are using the web version of Facebook. If you want to share the same on Twitter or Instagram, you can follow the similar process.