Are you facing difficulties in downloading YouTube videos to phone memory or gallery? If yes, in this article I have explained how to download YouTube videos on mobile devices & laptops and save them to internal storage or SD card.
But first of all, I would like to put a disclaimer regarding this. "Downloading YouTube videos for offline use using third party websites or software is not legal as it violates its terms of service."
Most people want to offline the videos in order to save data or for future use. You can legally download the videos from the official website or app as well as shown below.
How to Download Videos From YouTube App
Step 1: Open YouTube App and search for the video you want to download.
Step 2: Play the video and tap the Download icon just below the video. Then, select your quality preference.
Your video will be downloaded and stored in the Downloads section of YouTube.
The YouTube video will be saved in the internal storage of your phone. But, the videos will not appear in your phone's gallery or any other video player.
The downloaded videos are encrypted to play within the official YouTube app only. Each video will retain in your device for 28 days only, and you need to connect to the internet to avoid deletion.
Also in some cases, the download button is disabled and you will be asked to buy a YouTube Premium to download the video. However, the downloaded video can be played only in the YouTube app and you can't access it in your phone's gallery.
If you want the video to appear in your Gallery, you need to use third-party apps, websites, or software to download videos.
How to Download Youtube Videos In Mobile Or Laptop Without An App
If you want to download videos using a laptop or a computer or your mobile browser, you just need to google "youtube video downloader".
Click on any results at the top. You need to enter the video URL which you want to download and select the mentioned quality.
Download YouTube Videos Using En Savefrom Net
One of such YouTube video downloader websites is >> savefrom.net
This method will work both on Android and iPhone.
Step 1: Click the link above and you will see something like this.
Step 2: Enter the YouTube video URL that you want to download and press enter.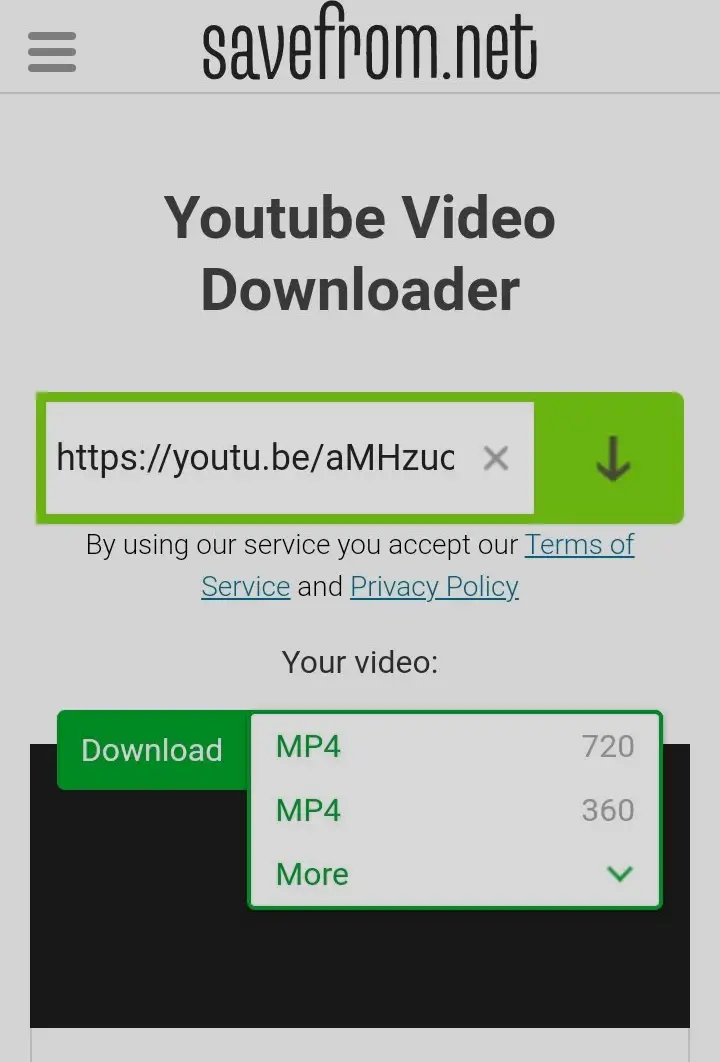 Step 3: Select your preferable quality.
Step 4: Your video will be downloaded successfully and it will appear in your phone's gallery.
You can use the same procedure on your computer which will let you download the videos.
There are mobile apps like Vidmate, Tubemate, Snaptube, and many others to download YouTube videos. You can even use one of them to download videos.