Do you want to share your Facebook profile link with your friends but could not find your URL?
Sharing your profile URL with someone is the best way for them to access your account easily.
In this article, you'll learn how to find and copy your Facebook profile URL link be it on a mobile app, mobile browser, or desktop.
How to Get Your Profile Link On Facebook App
Your profile link is buried under Settings which makes it harder for you to locate it.
Here's how you can get to your profile URL in a few steps.
Step 1: Launch the Facebook app and tap the menu icon (3 horizontal lines) in the top-right corner of the screen.
Step 2: Tap your name to go to your profile.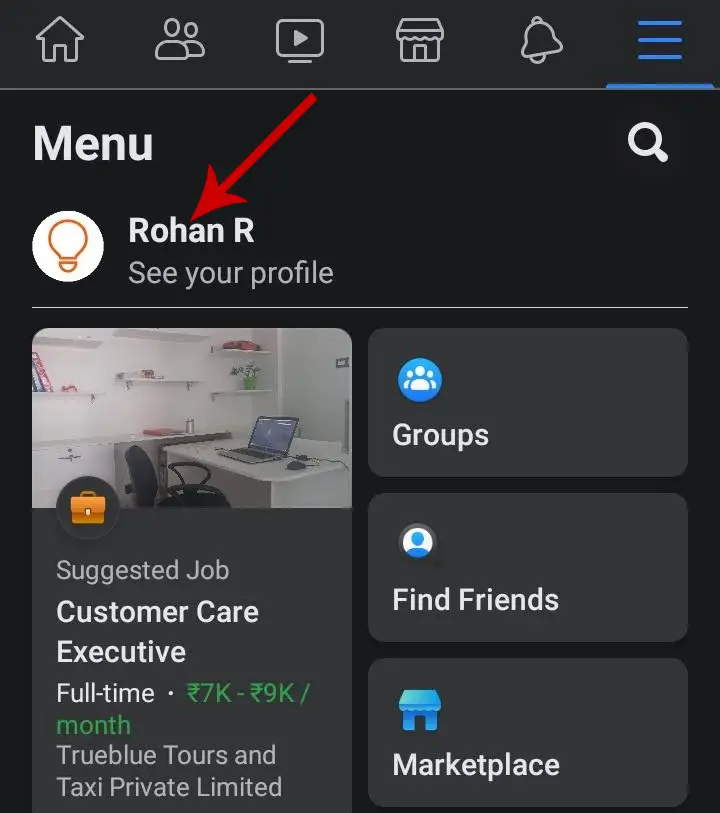 Step 3: Tap the three dots icon that appears next to Edit Profile.
Step 4: You will be taken to your Profile Settings page. Scroll to the bottom and you will find a section named "Your Profile Link".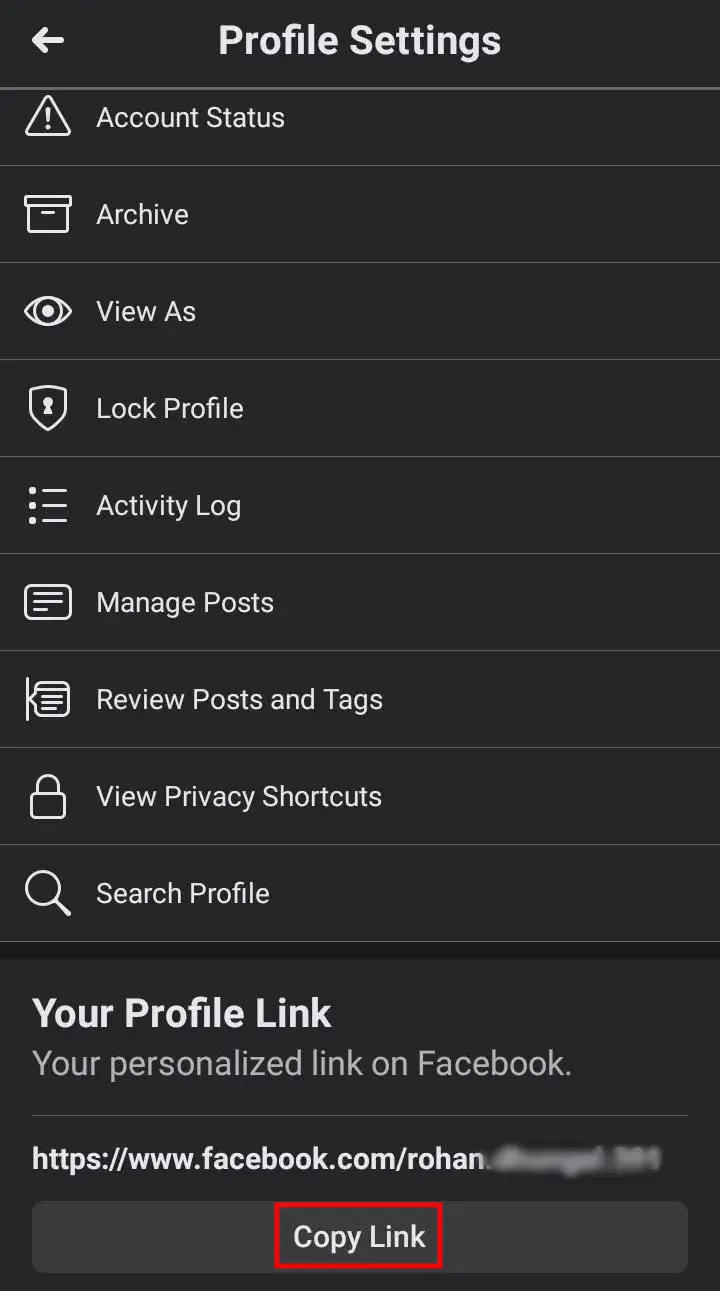 Step 5: Tap Copy Link to copy your profile link.
Your profile link is copied successfully. You can now share it with your friends on WhatsApp or Instagram or wherever you want.
If you're using a mobile browser, the process to find your profile link is the same as the mobile app.
How to Copy Your Profile Link On Facebook Web (Desktop)
Copy your profile URL is easy on PC as it is displayed on the browser's URL bar.
Step 1: Visit facebook.com on your browser and log in to your account if you aren't already logged in.
Step 2: Click your profile in the upper-left corner of the screen.
Step 3: You can now see your profile link in the URL bar.
Getting to your profile link is that easy on a desktop. If you are trying to find someone's Facebook profile link, just open their profile and copy their profile URL from the URL bar which is otherwise not possible on the mobile app.