Instagram has an interesting feature that allows you to post multiple pictures at once which is also known as a carousel post. This is one of the great ways if you have multiple pictures to share with your audience.
But what if you decided to delete one of the photos from the carousel post. You might be wondering whether you can delete it.
Is There A Way to Delete One Picture Out Of Multiple On Instagram?
Unfortunately, Instagram has no feature to delete a single photo from the multiple.
Here's what you can do if you want to delete a single picture from the carousel posts that you've already posted.
The only option is to delete the entire post and repost it removing the photos you don't want to be included on your carousel.
This is the only option left if you find that a single picture is inappropriate from your multiple pictures.
However, deleting the post and re-posting it might make no sense, but there is no other option too. However, if you have recently posted and no one has seen it, you may delete the post completely.
If you've decided to delete the post, here's the guide to do it.
Step 1: Go to the post that you want to delete.
Step 2: Tap the three dots in the upper-right side of the post.
Step 3: A pop-up menu will then appear from the bottom. From the listed options, tap Delete.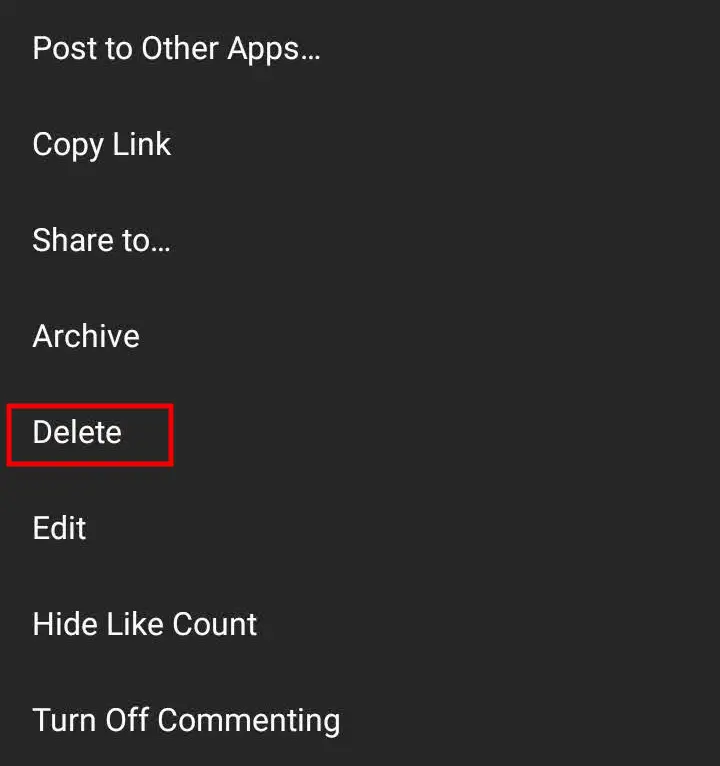 Confirm the deletion by tapping the Delete option again. This will delete your post and remove it from your feed.
If you just want to remove the post from your feed without deleting it, you can archive it instead of deleting it. To archive the post, tap Archive instead of Delete in step 3 above.
FAQs
How many photos can you share on Instagram at once?
As of now, you can share up to 10 photos or videos at once on your carousel post.
Can you change the order of photos on Instagram after posting?
No, the order of the photos can't be changed after the carousel post is posted. You can delete the post and re-upload it in the right order.
Can I add another picture to an existing Instagram post?
No, Instagram doesn't allow you to add another photo to an existing carousel post.
Is it better to post one picture or multiple pictures on Instagram?
It depends. If you feel that a single picture is enough to describe what you are trying to post, then it's fine. Else you can try with multiple photos to convey something clearly to your followers.
Why does Instagram show a second photo on a carousel post?
If you have already seen the first photo of a multiple-picture post and happen to see the same post after the feed gets refreshed, Instagram will show you a second image from the carousel post.