In the recent new update, Instagram has rolled out two new feed layouts, Favorites & Following. If you select Favorites, your feed will show the posts from the people included in your Favorites list.
The posts in Favorites will appear in chronological order which means the most recent posts are shown at the top.
If you don't want to miss any posts from your favorite celebrities or friends, adding them to the Favorites list is the best choice.
In this article, you'll learn how you can add someone to your favorite lists on Instagram.
How to Add Someone to Favorites On Instagram
Make sure that you are using the latest version of the Instagram app before you proceed further.
This method works on both Android and iOS.
Step 1: Launch the Instagram app on your device.
Step 2: Tap the Instagram logo in the top-left of the screen and select Favorites.
Step 3: Tap Add favorites as shown in the screenshot below.
Step 4: Instagram will automatically add a few people to your Favorites list. However, you can edit the list as per your choice.
To remove the automatically added users, tap Remove next to their profile.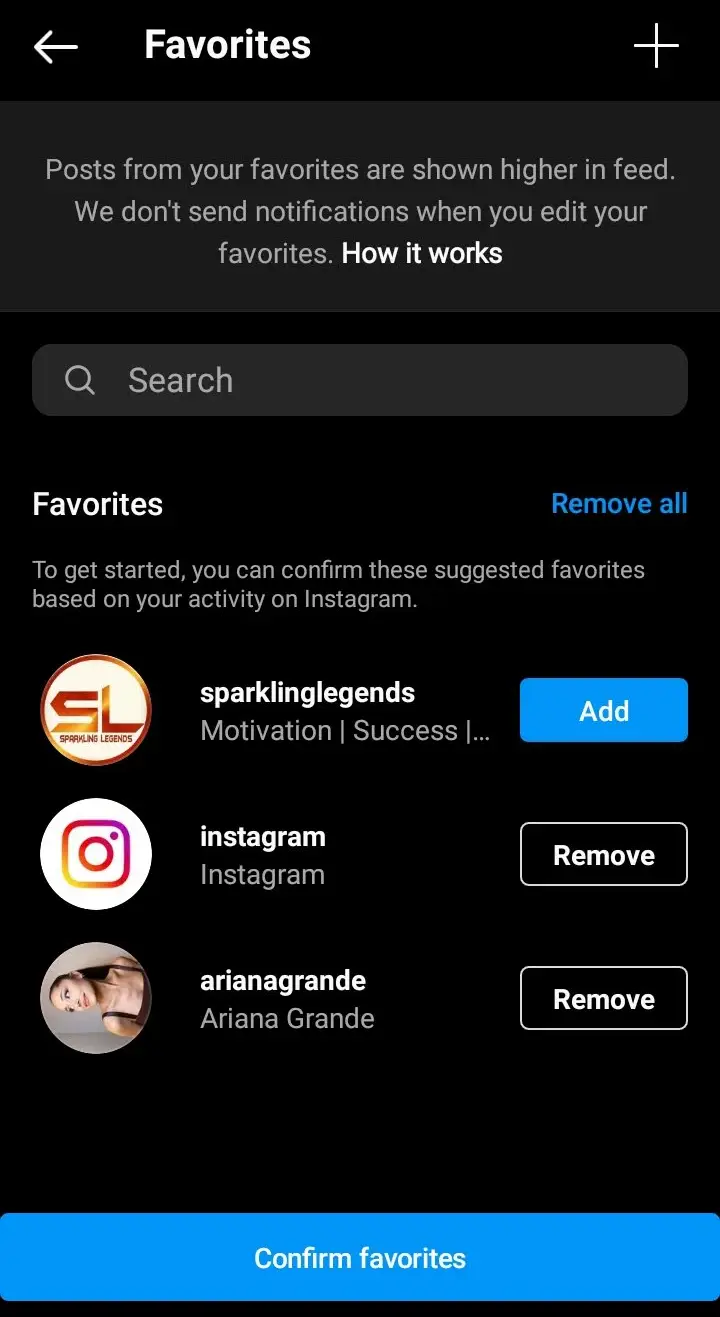 To add new friends to Favorites, search them with the help of the search bar and tap the Add button next to their profile.
Note: You can only add people you follow.
Step 5: Once you have added your friends, tap Confirm favorites at the bottom.
You have successfully added people to your Favorites list. You can now switch your feed to Favorites by tapping Instagram's logo on the home screen and selecting Favorites. This will show posts in chronological order from people you have added to favorites.
You can even remove a person from the list if you want. The other person isn't notified when you add or remove them from your Favorites list. Here's how you can remove a person.
How to Remove Someone From Favorites
Step 1: On Instagram's home screen, tap the Instagram's log and select Favorites.
Step 2: Tap the icon represented by 3 stars and 3 lines in the upper right corner.
Step 3: Tap the Remove button next to their profile.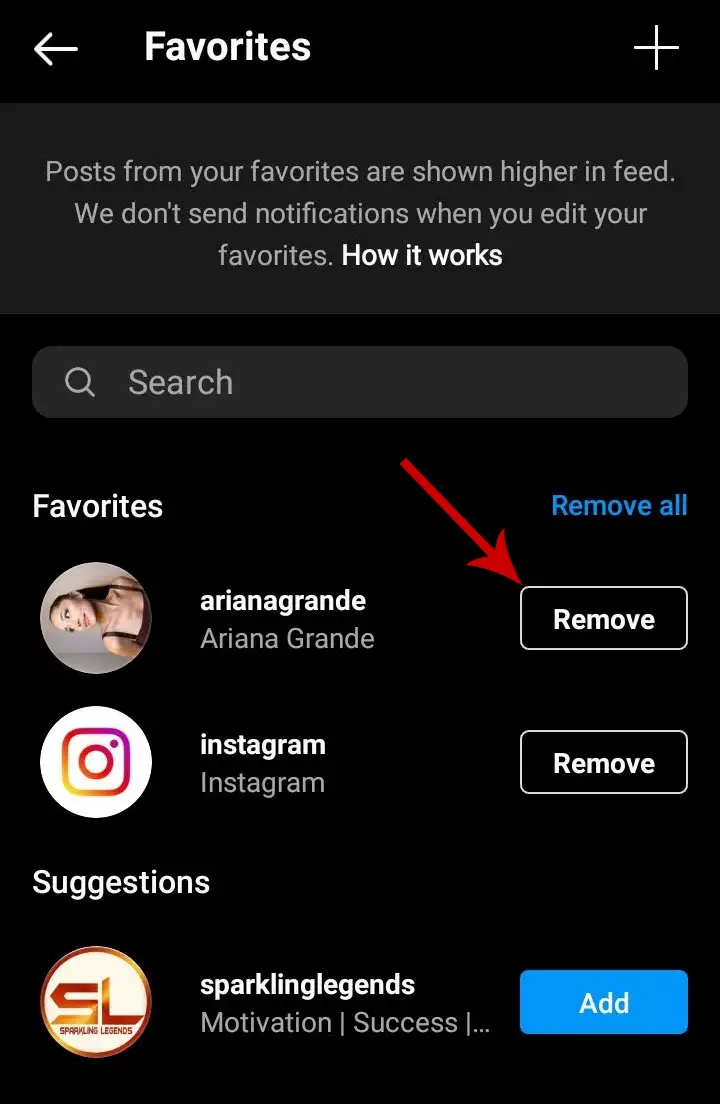 This is how you can add and remove users from your Favorites list.